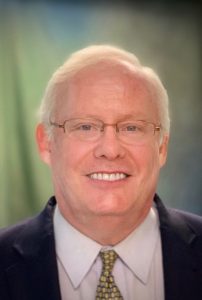 Francis J. Duggan, Esq.
Attorney at Law
Email: [email protected]
(NO SOLICITORS PLEASE, we do not accept service at this email address)
Phone: (508) 425-6945
Attorney Duggan was admitted to the practice of law in Massachusetts in 1993. Prior to coming to Reeves Lavallee, P.C. Attorney Duggan had been involved in a small general practice of his own representing clients in the areas of corporate, law, probate law, criminal law, civil litigation as well as doing some appellate work. Prior to that he had worked for three years for the law firm Eden Rafferty, Tetreau & Erlich, a Worcester based Plaintiff's firm concentrating in personal injury law. Attorney Duggan also practiced for several years with the firm of Fuller, Rosenberg, Palmer & Belliveau, in Worcester, who specialize in insurance defense trial work. His main concentration at Fuller Rosenberg was in personal injury, insurance defense trial work appearing in all courts in all counties of the Commonwealth through the appellate level. Prior to that, Attorney Duggan practiced with the law firm of Burns & Farrey, also a Worcester based firm, with offices in Boston, MA and Providence, RI., for a period of approximately ten years Burns & Farrey also concentrated in insurance defense trial work defending personal injury matters including, but not limited to, automobile accidents, slip and fall accidents, fire losses, serious personal injury matters and cases involving deaths. In addition, he was involved in investigation of insurance fraud cases with the Special Investigation Units (S.I.U.) of several insurance companies involving the investigation and evaluation of questionable claims filed with the specific companies eventually making recommendation based on the investigation regarding the manner in which to proceed with S.I.U. cases. Attorney Duggan got his start in the legal profession with the law firm of Reardon & Reardon, a family owned general practice law firm, also based in Worcester, where he started as a paralegal/law clerk while attending law school. Reardon & Reardon concentrated in personal injury Plaintiff's litigation, criminal law, mental health law and Defense of the MBTA. Attorney Duggan was responsible for all aspects of litigation from the inception of the case through the appellate level.
Attorney Duggan directs his practice in the following areas of law:
probate
criminal law
civil litigation.
In his practice Attorney Duggan draws on his education and years of experience in order to provide superior representation in all practice areas.
Attorney Duggan received his undergraduate degree in History from Saint Anselm College in Manchester, New Hampshire. He also received his law degree from Suffolk University Law School in Boston, Massachusetts. He enjoys the practice of law and has spent a good deal of his practice engaged in complex litigation mostly doing insurance defense trial work. He has been responsible for all aspects of a case from the inception of the matter through arbitration, mediation, settlement, trial and appeal, if necessary. Attorney Duggan has represented clients in all courts of the Commonwealth as well as in the Federal District Court.
Attorney Duggan continues to bring his experience and enthusiasm as a trial lawyer to the firm of Reeves Lavallee, P.C. and is looking forward to becoming an integral part of that firm. Areas of experience include the following:
Landlord-tenant​ law
Personal injury law
Criminal Law Family law
Attorney Duggan is a member of the Massachusetts Bar Association. He is a past cochair of the Worcester County District Court committee and is involved in many local organizations, including assistant coach of the Blessed Sacrament C.Y.C. Basketball team, past assistant coach of the Clinton High School Freshman Basketball team and past assistant coach of the Heat A.A.U. Basketball team.
About Me
Admitted: 1993 Massachusetts Bar Association, U.S. District Court for the District of Massachusetts.
Under graduate degree; Saint Anselm College, History, 1985
Law School: Suffolk University law School, 1992.
Attorney Duggan is the Divorced father of four children. One daughter age 23, currently residing in Bend Oregon and employed by Dani International. One son age 21 and twin boys age 20. His oldest son is a senior at Southern New Hampshire University and positioned to graduate in May 2020 with a marketing degree. One of the twins is a member of the United States Navy stationed on the U.S.S. Somerset out of San Diego. The other twin is a junior also at Southern New Hampshire University studying in their construction program looking to become a General Contractor. He is also a member of the Army Reserve, recently returning from Guatemala where he helped build a local school.
MY FAVORITES
Books: Thirty Seconds Over Tokyo. Cap. Ted W. Lawson; Robert Considine
Authors: Clive Cussler
Quote: "Obedience to the Law is Liberty." – Locke
Food: Steak
Travel Destinations: Bermuda, Maine and Cape Cod.