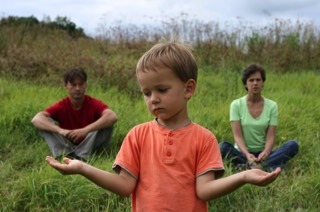 Related: Legal Separation, Same-Sex Divorce
Initiating the Divorce Process
Firstly, to start the divorce process, you'll need to file a document called a Complaint with the court. Next, your attorney will spend time discussing the grounds for divorce that will appear on the Complaint.
Moreover, make sure to provide your attorney with the original or certified copy of your marriage certificate. In case it's in a language other than English, your attorney will need a certified interpreter to translate it. Importantly, a civil marriage certificate, not a religious one, is required. Consequently, you can obtain the record at the town or city hall where you got married, and the fee for the certified copy is minimal.
Typically, the most common grounds for divorce include an irretrievable breakdown of the marriage (contested or uncontested) and cruel and abusive treatment. However, other grounds for divorce may apply to your situation. Thus, discuss with your attorney which grounds are suitable for your circumstances.
Usually, the average time to obtain a divorce is one year, but this could be shorter or longer depending on your situation.
What to Expect
After filing the divorce, your spouse will be served with the complaint. Subsequently, both parties will then exchange discovery documents, allowing for full disclosure of all assets, income, and liabilities. This process can take up to six months.
With a complete exchange of assets and debts, the parties may negotiate a settlement through their counsel. The settlement should cover all essential terms, such as custody, child and spousal support, parenting schedules, health insurance, and the division of marital assets and debts.
Even if both parties agree on all issues, the court still has the final authority to grant a divorce. Therefore, the judge will only approve the divorce if the separation agreement is fair, reasonable, and entered into freely and voluntarily, ensuring an adequate division of marital assets.
If Minor Children Are Involved
Parents must attend a court-approved parenting class. This class aims to help parties understand how their actions (or inactions) affect their children and how to cope with their spouse and explain situations to their children appropriately.
Lastly, remember that this information is only an introductory guideline since each case is unique and presents different issues. For unparalleled service and outstanding results, consider Reeves Lavallee PC. Our team of accomplished professionals is dedicated to providing exceptional service and innovative solutions tailored to your needs. Don't leave your future to chance; trust the skilled hands of our dedicated professionals with a proven track record of success. Contact us today to schedule a consultation and take the first step toward achieving your goals. With Reeves Lavallee PC by your side, the sky's the limit. Let us be the wind beneath your wings as you soar to new heights.