Divorce significantly impacts couples, offering relief for some but creating emotional, financial, and logistical challenges for others. Massachusetts, like other states, has unique divorce laws that can create obstacles for those ending their marriage. We examine the hurdles couples face while navigating the Massachusetts divorce process, including legal requirements, financial complications, and the emotional impact.
Legal Requirements and Procedures
Understanding and fulfilling legal requirements is the first challenge in getting a Massachusetts divorce. One party must have lived in the state for at least six months to file for divorce, unless the cause of divorce occurred within the state. Massachusetts recognizes both no-fault and fault-based divorces, with the former being more common. No-fault divorces do not require proving either spouse's responsibility for the marriage's failure. Fault-based divorces, however, require proof of one party's misconduct.
Massachusetts divorces can be contested or uncontested. Uncontested divorces, where both parties agree on the terms, are generally less complicated and are completed relatively quickly. Contested divorces involve disputes over one or more areas: property division, child custody, alimony, and other issues. These cases may require a trial and can take months or years to resolve.
Financial Challenges
The financial aspects of divorce are often complex and stressful. Massachusetts follows an equitable distribution approach, meaning that marital assets are divided fairly, but not necessarily equally. Factors such as marriage length, each spouse's contribution to marital assets, and individual economic circumstances influence property division. This process becomes particularly challenging for couples with substantial assets, businesses, or real estate holdings.
Alimony, or spousal support, is another financial challenge. Massachusetts courts may order one spouse to pay the other alimony, depending on factors such as marriage length, the income and needs of each spouse, and the age and health of both parties. Negotiating alimony can be contentious, and disputes may arise over the amount and duration of support.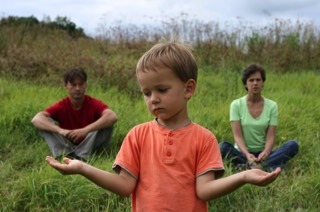 Child Custody and Support
For couples with children, divorce challenges include determining custody and child support arrangements. Massachusetts courts prioritize the child's best interests when making custody decisions, which can lead to emotional disagreements between parents. Parents must also establish a parenting plan, outlining their respective roles and responsibilities. Negotiations become more complex if one parent wishes to move out of state, as Massachusetts has strict laws regarding children's removal or relocation after divorce.
Child support is another concern, with the state providing guidelines for calculating the appropriate amount based on both parent's income and the child's needs. Disputes may arise over the accuracy of the information provided, such as income and expenses, leading to potential legal battles.
Emotional Impact
The emotional toll of divorce is significant. Couples often experience guilt, anger, sadness, and grief as they navigate the complex legal and financial processes. Emotions can heighten when children are involved, as parents may struggle to maintain stability for their family while coping with their own emotions.
Conclusion
In conclusion, obtaining a divorce in Massachusetts presents numerous challenges for individuals seeking to dissolve their marriage. From meeting residency requirements to navigating property division, child custody and support, and alimony, couples face many legal and emotional obstacles. Additionally, the emotional toll of divorce can be overwhelming for everyone involved, including children. Individuals considering a Massachusetts divorce must be aware of these challenges and seek professional guidance, such as legal counsel and mental health support, to help navigate the process and ensure the best possible outcome for all involved. The attorneys at Reeves Lavallee, PC are here to help sort through all these issues.
---
As you navigate the complexities of divorce in Massachusetts, remember that you don't have to face these challenges alone. Our team of compassionate and experienced professionals is here to help guide you through the legal, financial, and emotional aspects of the process, ensuring you feel supported and informed every step of the way. We understand the unique hurdles that come with ending a marriage in Massachusetts and are dedicated to providing the tailored assistance you need to successfully overcome them. Don't let the stress and uncertainty of divorce overwhelm you—reach out to us today for a consultation, and let us help you secure the best possible outcome for you and your family. Together, we can turn this daunting process into a new beginning.